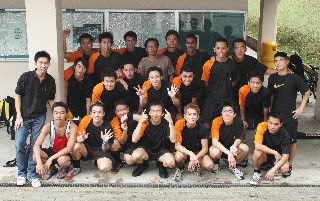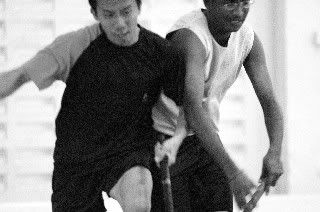 6-0 was the score the Blacks got against the Millenia Skools Unihockey. It was the first step towards a dream each and everyone of them carried with them before and during the game.
The goals were scored by (in order of scoring) MC, Don, Don, Kenneth, Don, Adrian.
The SIM floorball supporters were there to cheer the team on and I must say they did a real good job! Ok well guess lets now just enjoy for the next few scrolls the action, events and heroes of the day.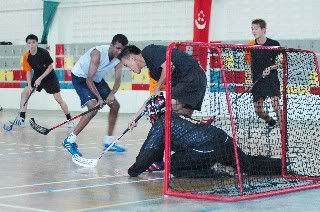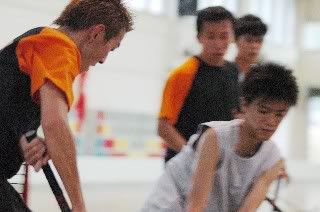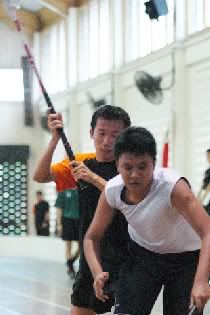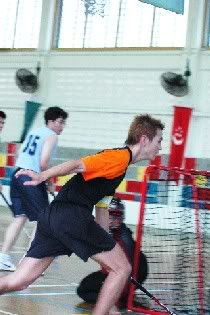 Heroes we will not forget...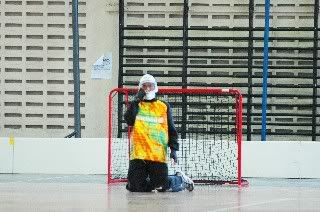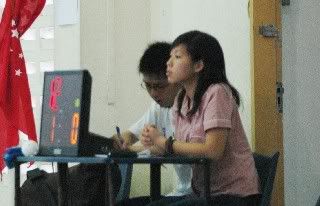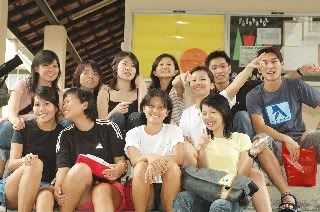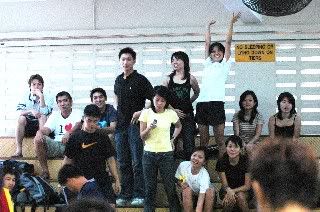 Happy Moments...